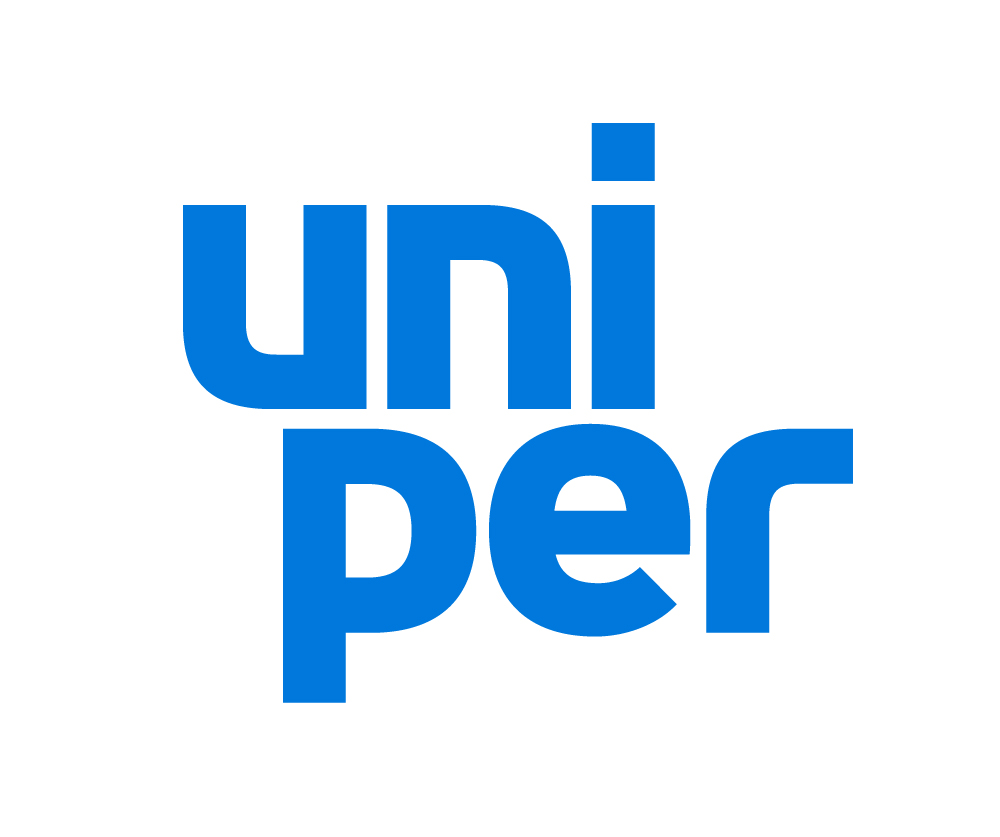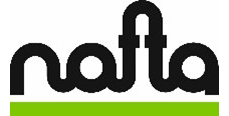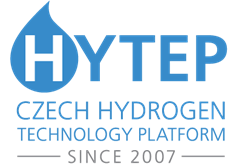 MND
MND a.s. – is the largest Czech company with a century-long tradition in the industry, focused on oil and gas exploration and production, drilling and servicing activities, as well as storage and trading of natural gas and electricity. They are dedicated to energy production and trading. They focus on new technologies using renewable energy, efficient use of traditional resources, and reducing the carbon footprint.
They are developing and introducing the most modern technologies which, in the future, will bring about reduced emissions and help us achieve energy self-sufficiency using renewable sources. They are actively involved in projects to reduce greenhouse gas emissions, as they consider this to be key importance for environmental protection. In addition to the Czech Republic, MND also operates in Ukraine, Germany, Hungary, and Italy.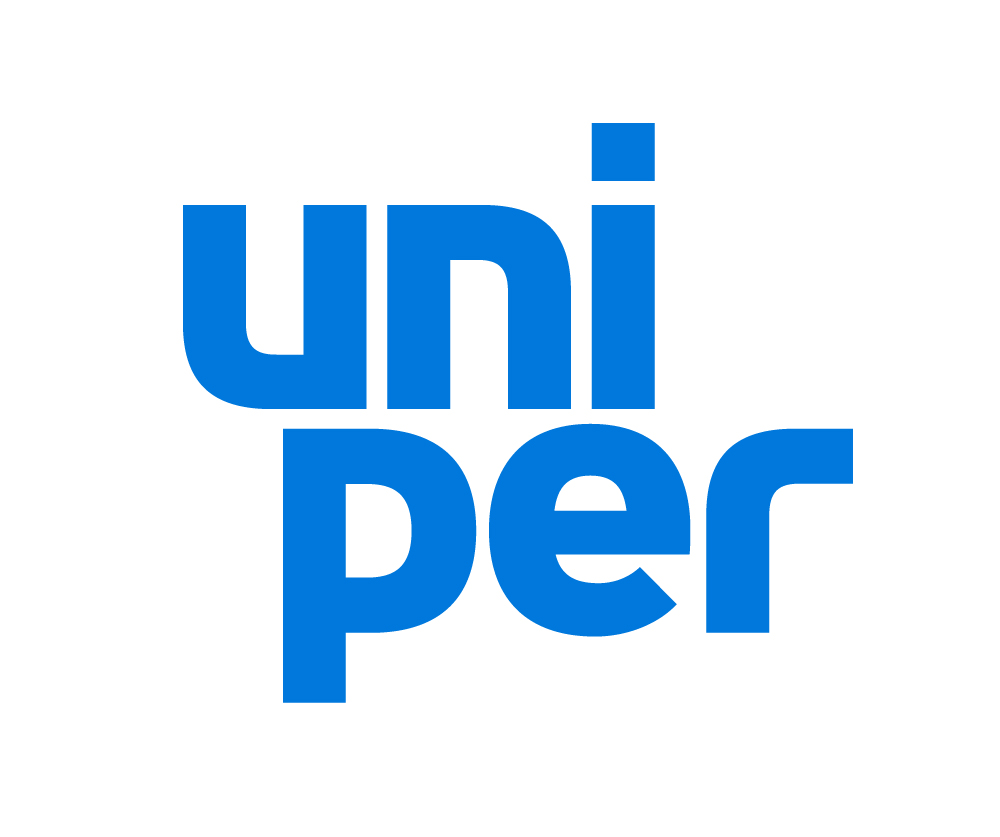 Uniper
Düsseldorf-based Uniper is an international energy company with activities in more than 40 countries. With around 7,000 employees, it makes an important contribution to security of supply in Europe. Uniper's core businesses are power generation in Europe, global energy trading, and a broad gas portfolio. Uniper procures gas – including liquefied natural gas (LNG) – and other energy sources on global markets. The company owns and operates gas storage facilities with a capacity of more than 7 billion cubic meters. Uniper plans for its 22.5 GW of installed power-generating capacity in Europe to be carbon-neutral by 2035. The company already ranks among Europe's largest operators of hydroelectric plants and intends to further expand solar and wind energy, which are essential for a more sustainable and autonomous future.
Uniper is a reliable partner for communities, municipal utilities, and industrial enterprises for planning and implementing innovative, lower-carbon solutions on their decarbonization journey. Uniper is a hydrogen pioneer, is active worldwide along the entire hydrogen value chain, and is conducting projects to make hydrogen a mainstay of the energy supply.
Gebrüder Weiß
Gebrüder Weiss goes back a long way – more than half a millennium! That's a legacy that entails obligations. We must be vigilant and demonstrate foresight, we must keep evolving and moving forward. Starting out from our original home markets along the Danube, the Alps and Eastern Europe, today we move freight of all kinds – by land, sea and air along every possible transport way – to and from every continent on the planet. Our company employs a workforce of 8,400 dedicated people who give their very best at 180 locations around the world. We develop tailored solutions for our customers that tightly integrate production, business, logistics and transport processes. As moving goods is our core business, we are highly interested in being part of futures mobility. And here, we see hydrogen as a important technology, now and in the future. Long haul transport needs a technology which guarantees long distances, fast refueling and Co2-neutrality. And all of this could be provided with hydrogen.
GasNet
GasNet is the Czech Republic's largest natural gas distributor. GasNet distributes gas reliably and safely to over 2.3 million customers, 24 hours a day, 365 days a year. GasNet believes in the future of gas and is determined to be a pillar of modern and green energy. The largest Czech DSO is preparing for the transition to green gases. They are betting on biomethane and hydrogen. Renewable biomethane is already flowing through gasnet's pipelines.
In the medium to long term GasNet expects to introduce hydrogen. They have been intensively preparing their network for its distribution for a long time now. GasNet's goal is to have only emission-free hydrogen flowing through its pipelines by 2050.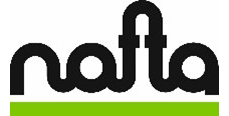 NAFTA
NAFTA, a joint stock company, is an international company with extensive experience in the field of underground natural gas storage and at the same time the Slovak leader in the exploration and extraction of hydrocarbons. NAFTA ensures development and technical services for storage facilities with a total storage capacity of approximately 64 TWh. In addition to Slovakia, NAFTA is also active in the Czech Republic, Germany, Great Britain, Austria and Ukraine. The company is active in Europe, where it operates underground storages, carries out exploration and mining activities and participates in projects for the storage of energy from renewable sources, and has been devoted to the idea of energy storage in the form of H2 for a long time. Due to the location of individual reservoirs, it is destined to be an important part of the future H2 infrastructure. The connection, of the NAFTA infrastructure to the project of SunsHyne Corridor initiative, will make it possible to store hydrogen in large volumes in the existing underground reservoirs and thus contribute to the security of energy supplies. The company NAFTA is actively engaged in the preparation for hydrogen storage and is currently implementing a project that has received IPCEI status from the EC, or is a partner in various projects focused on H2 storage.

SPP – distribúcia
SPP – distribúcia a joint stock company, is the distribution system operator in Slovakia, responsible for operation and development of main gas distribution network in Slovakia. SPP-distribúcia transports approximately 98% of Slovak gas consumption via more than 1.5 million off-take points. SPP-distribúcia actively develops numerous activities aimed at blending of hydrogen with natural gas. The company´s effort in low carbon gas distribution resulted in the real-life hydrogen blending pilot project in 2022. Between June and September 2022 in real conditions, in a village Blatná na Ostrove blending of natural gas and 10% of hydrogen was successfully tested. Distribution of the higher share of hydrogen (20% and above) depends on further development and is linked to availability of a large import pipeline hydrogen infrastructure.

H2 Süd
H2 Süd e.V. – DIE WASSERSTOFF-INITIATIVE BAYERN & BADEN WÜRTTEMBERG is a non-profit organization founded in October 2019.
The purpose of the initiative is to encourage science and research as well as environmental protection with the focus on climate protection.
Together with it's members H2 Süd e.V. pursues the goal of promoting a decentralized, resource-saving and sustainable energy supply and the usage of green hydrogen.
With offices in Munich and Stuttgart, Southern Germany has been the regional focus from the beginning. Taking into account the specific regional conditions it is the goal to explore and determine the scientific, economic, technical and political prerequisites for the entire value chain of a H2 economy and to promote and accelerate the implementation of green hydrogen energy concepts. In doing so H2 Süd e.V. and it's members want to contribute to developing Southern Germany into a technologically leading location for green hydrogen applications.
H2 Süd e.V. – sharing knowledge, connecting science, companies, politics and civil society thus shaping the energy environment of the future.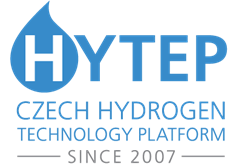 HYTEP
The Platform formation was initiated in the year 2006 by the Ministry of Industry and Trade of the Czech Republic. Their intention was to create a tool to support mutual awareness of bodies active in the area of hydrogen technologies and to coordinate activities related to the development of these applications. To date, the Platform has 80 members, primarily Czech private companies, but there are also a number of scientific and academic groups.
The Platform mission is to support the development of hydrogen technologies and implement hydrogen economy in the Czech Republic.
The Platform contributes to the coordination of mutual activities run by bodies developing hydrogen technologies and hydrogen economy, following both domestic and foreign programs and financial resources.
The Platform defines, represents, supports, defends and enforces duly justified common interests of its members with the goal to create a suitable environment for the development of hydrogen economy.
NVAS
Slovak National Hydrogen Association – Cluster is an interest association of legal entities, which creates activities to support the emerging hydrogen ecosystem in Slovakia.Its management has participated in the preparation of the National Hydrogen Strategy and the Action Plan of this strategy. NVAS – Cluster works closely with ministries, especially the Ministry of Economy, to help its current and future members and partners to ensure a suitable legislative and regulatory environment for building the hydrogen value chain in Slovakia. The Association together with the Košice Self-Governing Region, Technical University in Košice (TUKE) and Clean Hydrogen Partnership have also started the development of a H2 valley Košice with the potential of a future connection to the Ukrainian hydrogen valley Lviv. NVAS – Cluster currently unites over 70 organizations and companies and benefits them also by providing prompt delivery of news on regulatory decisions, new policies and technologies in the field of hydrogen and fuel cells. NVAS – Cluster supports the SunsHyne Corridor initiative because believes that it offers a promising perspective for the development of the hydrogen market in Slovakia.
Ústí Region
The Ústí region has long been actively involved in developing the potential of hydrogen economy on its territory. The Ústí region undoubtedly plays a prominent role in the field of hydrogen in the Czech Republic, as has been a matter of course in this industrial region for more than 100 years. In addition, it distinguishes itself in the field of international cooperation. It was the first Central European region to be included in the European Hydrogen Valley Partnership, with which the Ústí region is expressing its interest in working together to build a climate-neutral Europe. It is thus preparing for a significant transformation process associated with the gradual decline in mining and energetic use of brown coal after more than 100 years, by capitalizing on its century-old history of hydrogen production and use in the region.
With the aim of preserving the importance of this region as the energetic heart of the Czech Republic even within the framework of the energy transition, the Hydrogen Strategy of the Ústí Region was created in April 2022, as the first document of its kind in the Czech Republic. It is the first comprehensive strategic document in the Czech Republic focused on the development of the regional hydrogen economy, which is intended to contribute to the improvement of the economic, social and environmental situation of the region. Dozens of regional entities participated in its creation, from the regional self-government to business associations, individual companies, research organizations to cities and municipalities united in the Hydrogen Platform of the Ústí Region , which has been operating since 2018.